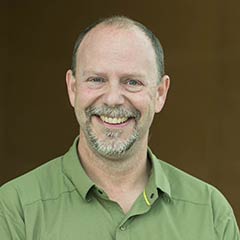 Dr. Sonny Collis
Thank you for all your support and kind words as I embark on the challenge of chapter president for the next 2 years. I am looking forward to the journey ahead.
I would like to start with a look to the past by thanking Dr. Nicole Stockley for all her hard work and leadership over the past 2 years. It is great to take the reins of such a well-run ship.
We have some great new initiatives started that will keep us very busy this coming year.
We have created a new position within the NL CFP titled "Director of External Engagement". Dr. Stockley will take on this role for the 2019-2020 term. She will begin by reaching out to all health policy stakeholders to ensure we are sitting at the right tables to make certain our voice is heard. We continue to work with our partners at the NLMA and MUN on further advancing the changes needed in our 10 year vision plan.
We have a new promotions committee which will be starting initiatives to raise the profile of family medicine in our province.
Despite the challenges ahead, I am excited to work forward on the issues facing family physicians and our communities. The CFPC has gained great credibility over the past 50 years, and it has become the voice of Family Medicine in our country. I think we are poised in a perfect position both locally and nationally to make meaningful change and improvements to heath care.
I have always said that there are so many challenges to live in our province, that if we have made the decision to stay and work here, then we must truly love our people and our communities.
---