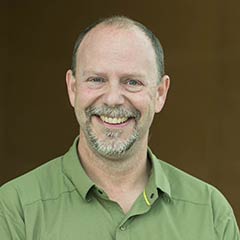 Dr. Sonny Collis
Dear Colleagues:
These are very different times for the Newfoundland and Labrador College of Family Physicians, as well as our colleagues. Despite this, our chapter continues to grow and now represents over 750 members.
Due to COVID-19, the NL Chapter Board made the difficult decision to cancel all face-to-face continuing medical education for 2020. We are looking into the development of some virtual CME in the fall, and hope to hold our Celebration of Family Medicine. However, any events will depend both on the current needs of our members, and the most up to date COVID-19 regulations.
The NL CFP, in partnership with the other Atlantic Chapters, has secured a grant from the National CFPC for some CMA course offerings. We hope to role out this CME opportunity in early October. Please stay tuned to your email for further information on how to register.
We continue to promote family medicine in our province through meetings with our Provincial Government, Family Practice Renewal Program, Newfoundland and Labrador Medical Association, and Quality of Care NL. Dr. Nicole Stockley, Director of External Engagement, continues to be very busy connecting with the different associations to make sure our voice is heard. We continue with our social media campaign "Your doctor is here for you. Contact YOUR family doctor for all your medical needs." As well, we are currently working on new ways to promote family medicine in our province through a "We Specialize In you" campaign. We hope to have this up and running for our Celebration of Family Medicine event tentatively set for late October.
The next year will continue to be a time of considerable challenges. Social accountability is of great importance to our college and our profession. We will continue to engage with members and partner with other professional organizations on these topics. We must be strong advocates for our patients and leaders of change when necessary.
If we are not in good health, we cannot take care of our patients and communities. As such, be sure to take care of yourself and your families, and reach out for support when needed.
Please contact the Chapter office at any time by emailing Debbie [email protected]
We look forward to hearing from you.
Sonny Collis, MD, FCFP
President, NL CFP
---