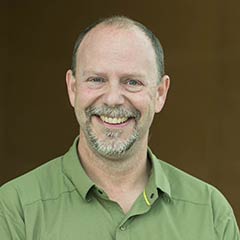 Dr. Sonny Collis
Hello colleagues:
I hope everyone is safe and well. What a difference a couple of weeks makes in our world today!
We are now seeing some hospitalized cases in our province and I hope the numbers remain low and level off soon. A huge thank you to all those who are helping on the front lines of this battle.
We have had a couple of developments this week I would like to share with you.
You may have seen the attached ad that was developed this week to promote family practice, and to inform the public that we are still available virtually for healthcare needs. We felt this was quite lacking and hopefully it will help bolster our practices and help with the need for advice and care. We have purchased electronic newspaper ads and Facebook ads to get this message out, but please help by sharing this message in your communities.
The NLMA has released the income support package for all physicians in our province. I have been in contact with the NLMA several times this week for some clarification during its creation and to make members concerns heard.
Although it is not perfect, and there are a lot of uncertainties in how this will roll out practically this is the best deal we could hope for. Have patience with the NLMA as they continue to work on the issues, as the old analogy goes they are building the plane as they fly it. In my conversations this week I know all the players are aware of the issues and everyone has the best interests of our communities and us at heart.
It is in the best interests of the government to keep its physicians supported and healthy and they do recognize our value in this crisis situation. I will continue to work with the NLMA as they work out the details and kinks over the next few days. If you have any questions or feedback please contact the NLMA directly as they are collecting as much feedback as they can to help bolster this agreement.
We also have 2 meetings in the upcoming week with all the provincial CFPC elected leaders across the country to share ideas and concerns. The national office is trying to figure out ways to best help support us through this crisis.
And again, this is going to be a long road, take care of yourself and your families. If we are not in good health we cannot help care for our communities and our province.
If you need help please avail of any of the services the NLMA have provided through
In Confidence, eat well, get your rest and exercise.
I hope to SEE you soon.
Sincerely,
Sonny Collis, MD, FCFP
President
NL College of Family Physicians
---